Ralph Lauren SIGNATURE FLORALS WALLPAPER

Here at Tweed House Interiors we now have the long awaited and exciting new wallpaper collection from Ralph Lauren. We love it so much it is in our window.

This collection includes some completely brand new designs as well as some of the most-loved Ralph Lauren floral patterns translated into wallpaper for the very first time!

The collection is designed to work across so many different Ralph Lauren looks. It is a destination for all things floral along with 2 fabulous new stripes - as it seems the world can never get enough of Ralph Lauren stripes. Very easy to use, very stylish – it's guaranteed to be a bestsellers for seasons to come. Introduced are Wainscott Floral and Old Hall Floral as wallpapers in fabulous colour combinations – both are utterly timeless and endlessly popular Ralph Lauren floral motifs. Marston Gate is vintage RL – reinvented here in brand new colour combinations that bring it bang up to date.

A brand new floral bouquet, Francoise Bouquet, is a classic addition with an air of romance and glamour. Fern Toile, another brand new design, lends something fresh and modern to the collection and has a slightly more graphic. You will recognise Basil Stripe, a great new and very versatile stripe in the shirting. Here it makes its debut as a Signature stripe with whitened grounds as well as completely new colour ways. Last but certainly not least is the brand new Mapleton Stripe – another classic, which we think will mirror the huge success of Spalding Stripe.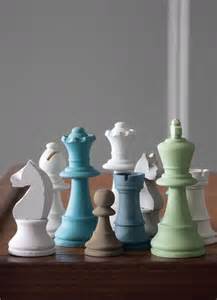 Come to the shop and explore the nine beautiful new colours in the Farrow and Ball colour range.
Rooted in the archives, the new colours celebrate the classic Farrow & Ball look; particularly the new coloured whites and muted drabs. From ethereal Peignoir, to traditionally British Cromarty, each of the new colours is intriguingly named with its own unique story, another Farrow & Ball tradition. Vardo, a stong teal is the colour of season and is coming though strongly in many of the fabric and wallpaper collections.
A fitting tribute to the company's rich heritage, the nine new hues are made in the same way as all Farrow & Ball paints, using only the finest quality ingredients and according to age-old methods. Like all Farrow & Ball colours, the new additions are available in a full range of interior and exterior, modern and traditional, paint finishes.
Order your paint through us and get next day delivery to your home.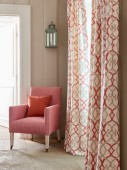 Blakewater collection from Jane Churchill
Fresh in our main window is the new Blakewater collection from Jane Churchill. It brings a fresh modern country feel. Featuring a stunning mix of delicate embroideries, graphic Ikat prints and softly textured stripes, it is complimented by a wide selection of subtle plains and textures. This collection brings the Jane country heritage up to date with an easy mix of wild flowers, accessible geometrics and smaller scale co-ordinates. We love the Inglewood embroidery which is proving very popular.